Where have all my cookies gone? Why is our data quality so poor?
Web Browsers And Tracking Protections
50+ videos, lifetime access…
Learn about one of the greatest technology shifts in web browsers
In Web Browsers And Tracking Protections, you will learn all about the various browser technologies designed to prevent cross-site tracking and to protect the users from data security incidents and unwarranted data collection. You will also learn what the data quality impact of these technologies is.
What students are saying...
I have had the privilege of working with Simo for over a decade. Simo was the key analytics advisor and developer back when we were implementing modern, GDPR-compliant Web Analytics at Elisa.

If you're a Marketer, an Analyst or a Data Protection Officer and want to learn about ITP, 3rd-party cookies, and tracking protection features in different browsers, this course is the one for you.

During this course you will receive practical instruction in the basic, need-to-know, and advanced concepts around these subjects. And the best part is, Simo is an extremely nice fellow and a pleasure to listen to!
JavaScript For Digital Marketers Bundle
Query GA4 Data In Google BigQuery Bundle
Server-side Tagging In Google Tag Manager Bundle
Welcome to Web Browsers And Tracking Protections. This course is designed to educate you on all the ways that modern web browsers are protecting their users against tracking. Especially for those working in digital marketing, this topic is very important, because most of these tracking protection mechanisms have a direct impact on the quality of marketing data as well.
You might have heard about Intelligent Tracking Prevention. You've likely heard of a digital fingerprint. You've almost certainly come across browser cookies before, and perhaps you have an idea of how they could be misused for tracking.
Tracking, especially the cross-site kind, is these days treated as an unwanted side effect of browsing the web. It's rare for anyone to actually want to be tracked (at least, not without getting something in return), yet there is an enormous industry of digital marketing, advertising, and analytics revolving around data collected from web users.
Web browsers are taking back control. From limiting ad vendors' access to browser cookies to outright blocking pages from contact vendor servers, browsers are working on behalf of their users to prevent vendors from collecting data without the user's approval.
In this course, we'll discuss the main "feature" of tracking protection, before diving into the feature sets of all the major browsers (Safari, Firefox, Edge, Brave, and Chrome) in order to see how they are limiting trackers' access to the users' data.
This course has been designed for anyone working in or with the web. Even though the topics are somewhat technical, all you need to know is how to open the web browser. The rest will be guided as you walk through the videos and the text content of the course.
More specifically, this is the course for you if…
-> …you work in digital advertising or digital analytics, and you want to know how tracking protections impact the data you work with on a daily basis.
-> …you work in software development or as a web designer, and you want to know more about how to manage state and browser storage so that tracking protections would impact your work on web apps as little as possible.
-> …you are an ad tech vendor (or similar), and you want to know what the main risks to your chosen line of work are with the evolution of tracking protection mechanisms (and there are many risks indeed!).
-> …you are a web user concerned about your data being misused, and you want to know which browsers do the best job at keeping your browsing private and secure.
The course comprises bite-sized, task-based video lessons, plenty of supportive materials and text content, quizzes to test your knowledge, and LIFETIME ACCESS to the material.
Task-based, bite-sized, self-paced video lessons
The course comprises 50+ videos, grouped into lessons. Each lesson covers a broader topic, such as a tracking vector (cookies, for example), or a web browser. 
The videos are mainly voice-over screen recordings, with enhancements and English subtitles to make it easier to follow along. 
The course is self-paced, and you can take it at your own leisure. The individual topics always contain text content to help flesh out the concepts. There are illustrations, links, and tips to help you understand more about the topic. 
The text content frequently contains tooltips that point to entries in a glossary. There's a lot of domain terminology introduced in this course, so the tooltips are almost essential. 
All you need to get started with this course is a computer with web access. You don't have to install all the web browsers discussed here (and if you don't own a Mac, installing Safari might be difficult anyway), but if you do have access to different browsers, it will be easier to test the same things you see in the videos.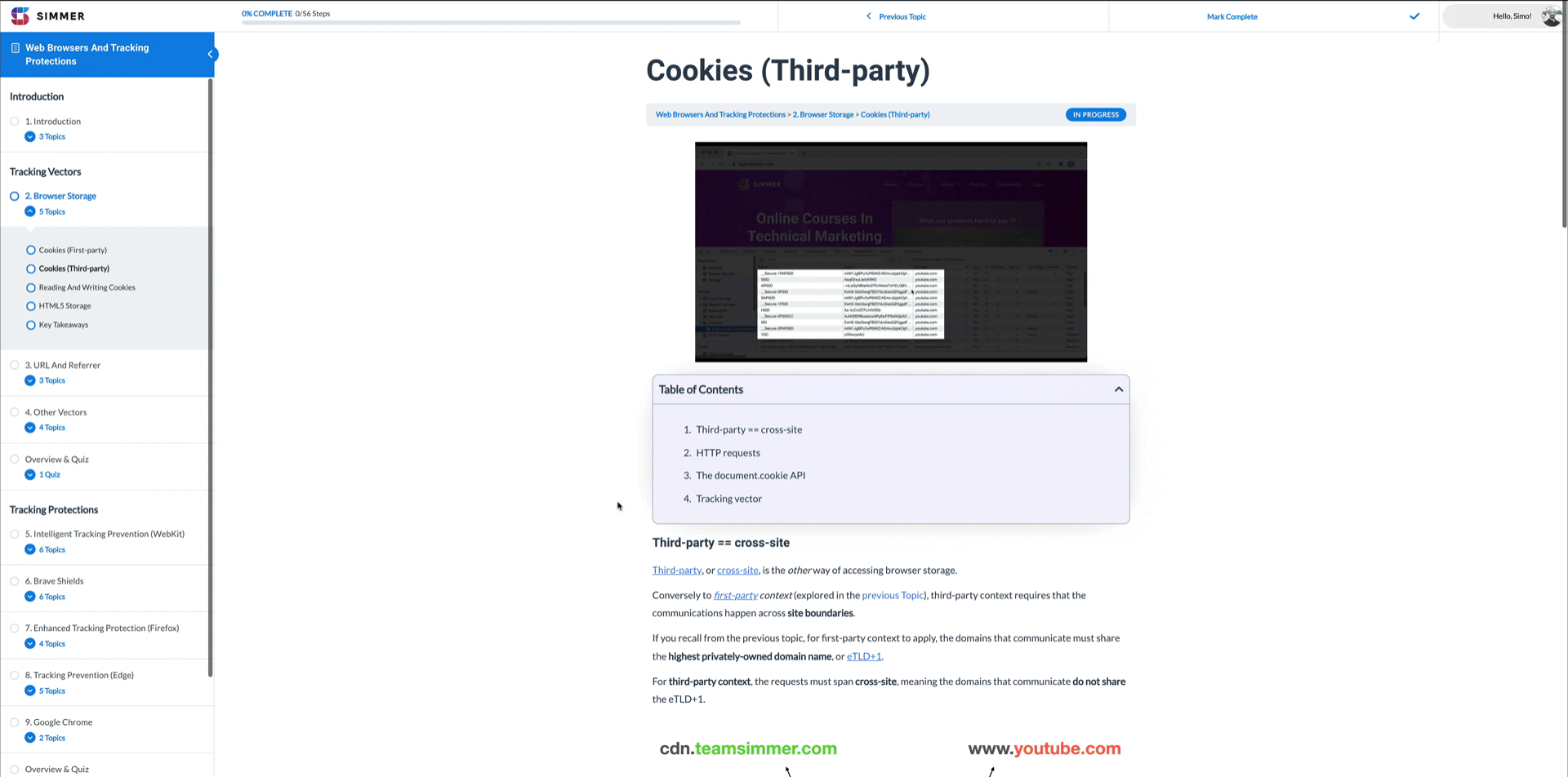 Quizzes, certificate, and lifetime access
At the end of each section there will be a quiz to test your progress. After the last section, the quiz is the final quiz, which tests you on everything learned during the course.
Once you complete all course content, you will receive a certificate, which you can proudly share on social media and in your professional profiles.
As with all Simmer courses, upon enrollment you'll receive lifetime access to the content and the Simmer Community.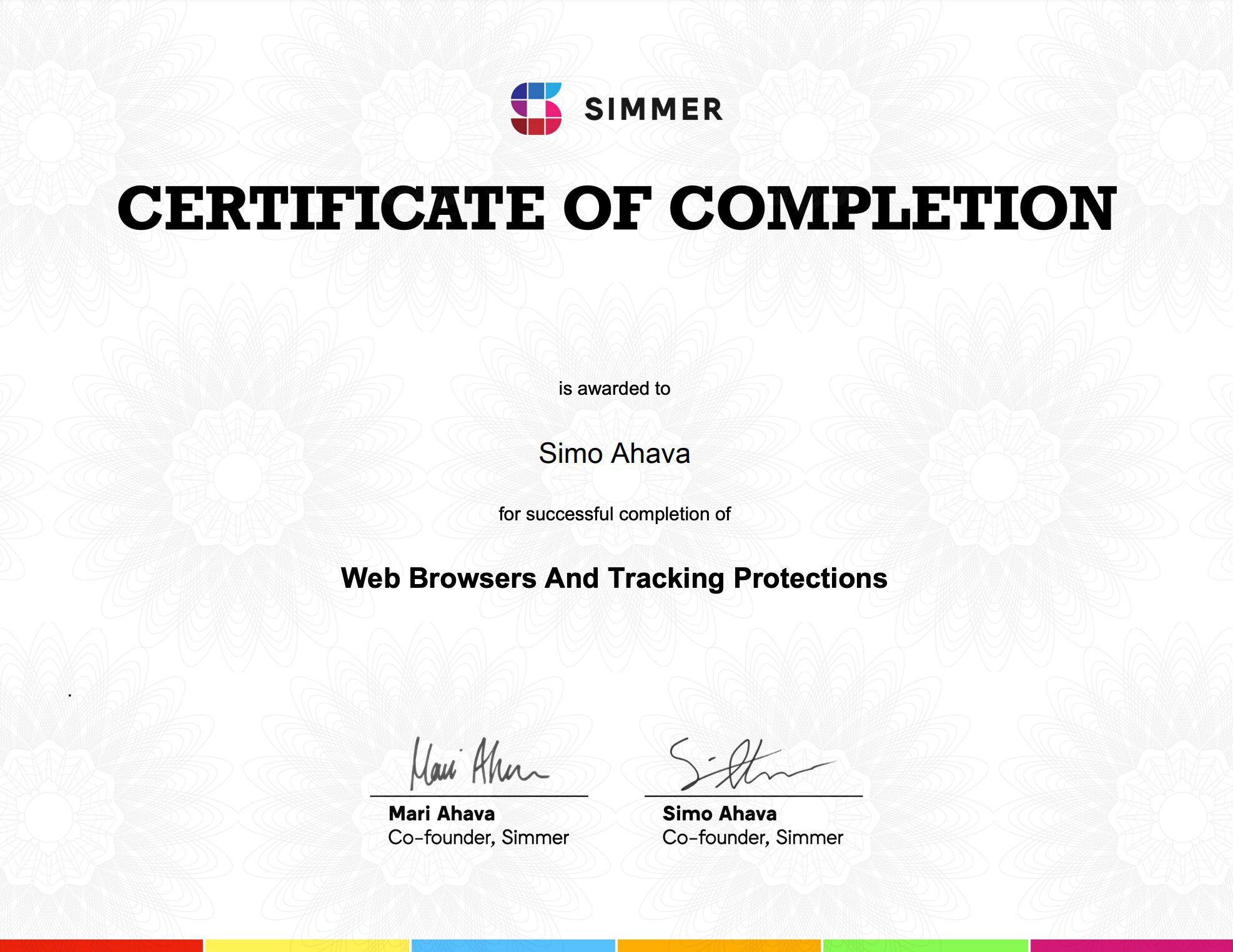 The course curriculum includes...
The course comprises four sections, with 50+ videos, and a total running time of 4+ hours.
Course intro and curriculum
How to use web browsers' debugging tools
Key terminology and glossary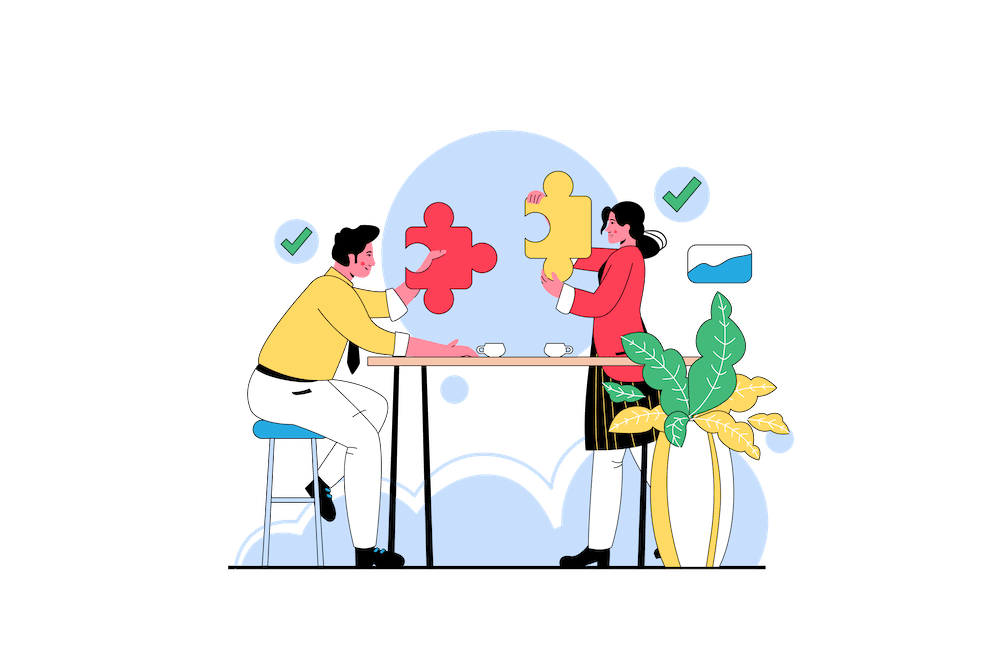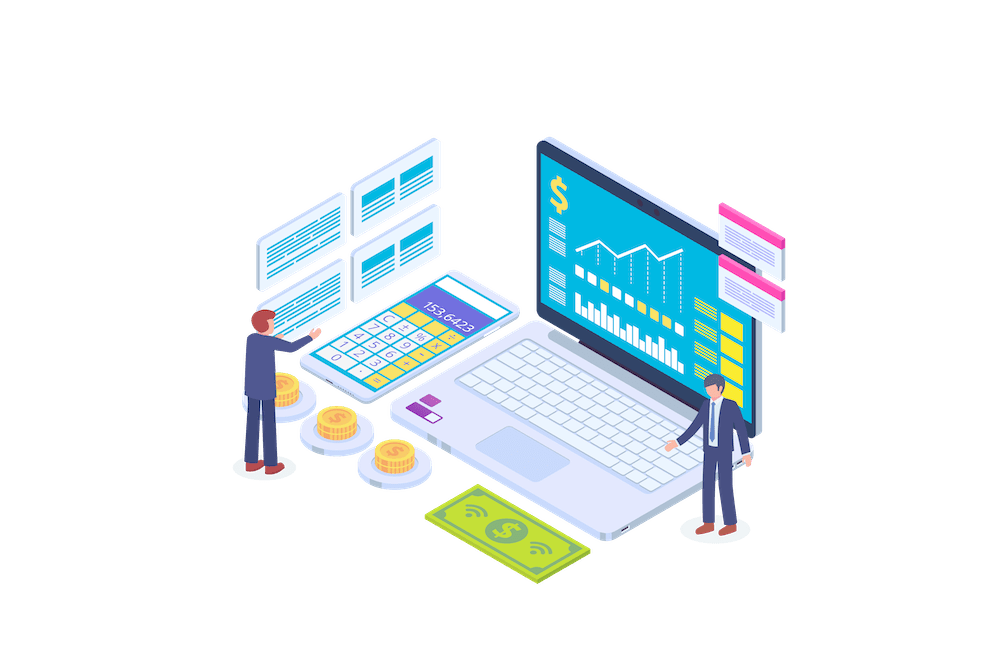 What different ways does the web browser offer for tracking users?

What are browser cookies and why are they considered so dangerous?

How can the URL and referrer be abused for tracking purposes?
Other tracking vectors, such as CNAME records and bounce tracking
Stateless tracking with digital fingerprints)
Intelligent Tracking Prevention (Apple / WebKit)
Brave Shields

Enhanced Tracking Protection (Mozilla / Firefox)

Tracking Prevention (Microsoft / Edge)
Google Chrome
Detailed walkthroughs of how the above browsers instrument various tracking protection mechanisms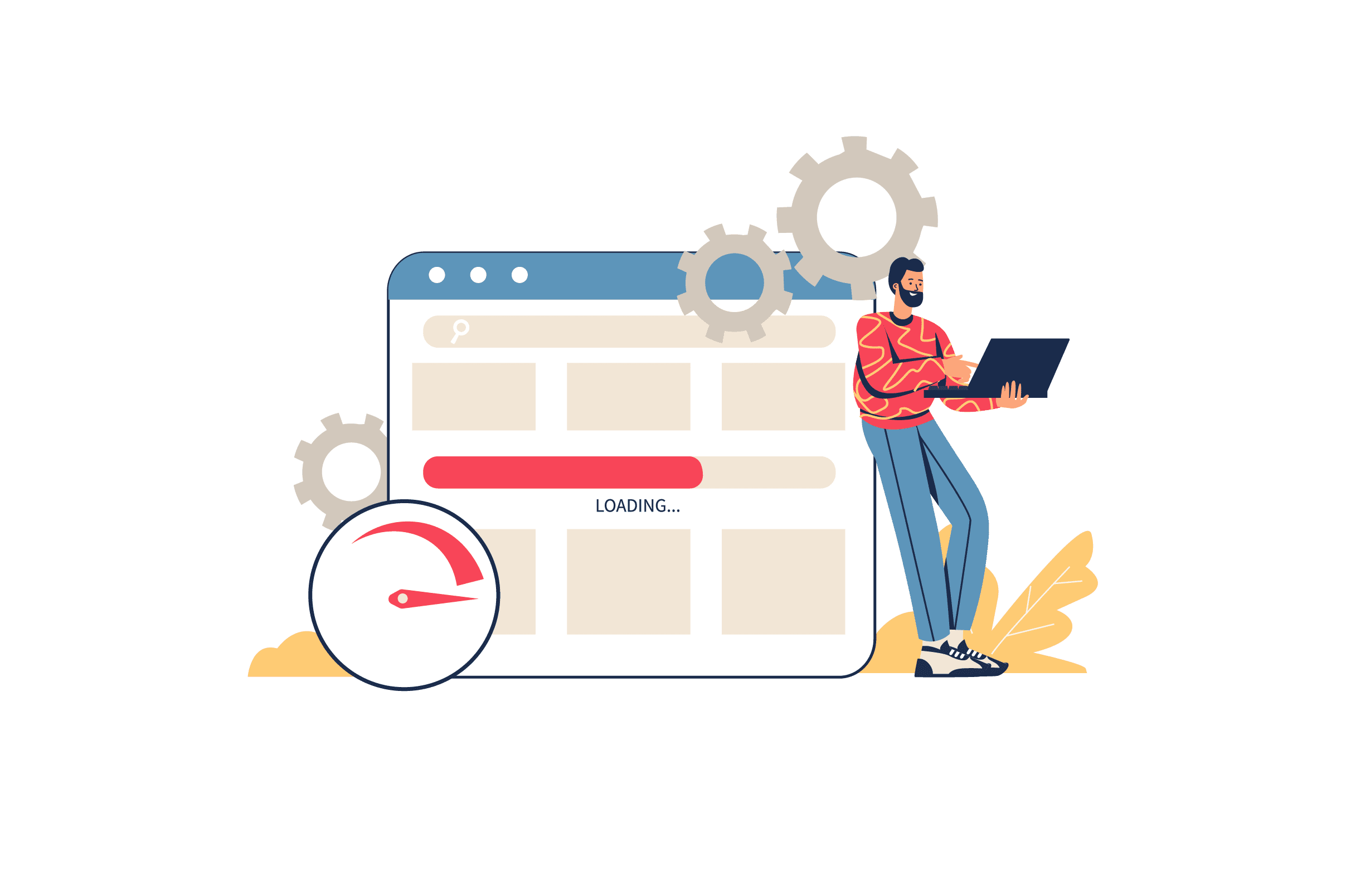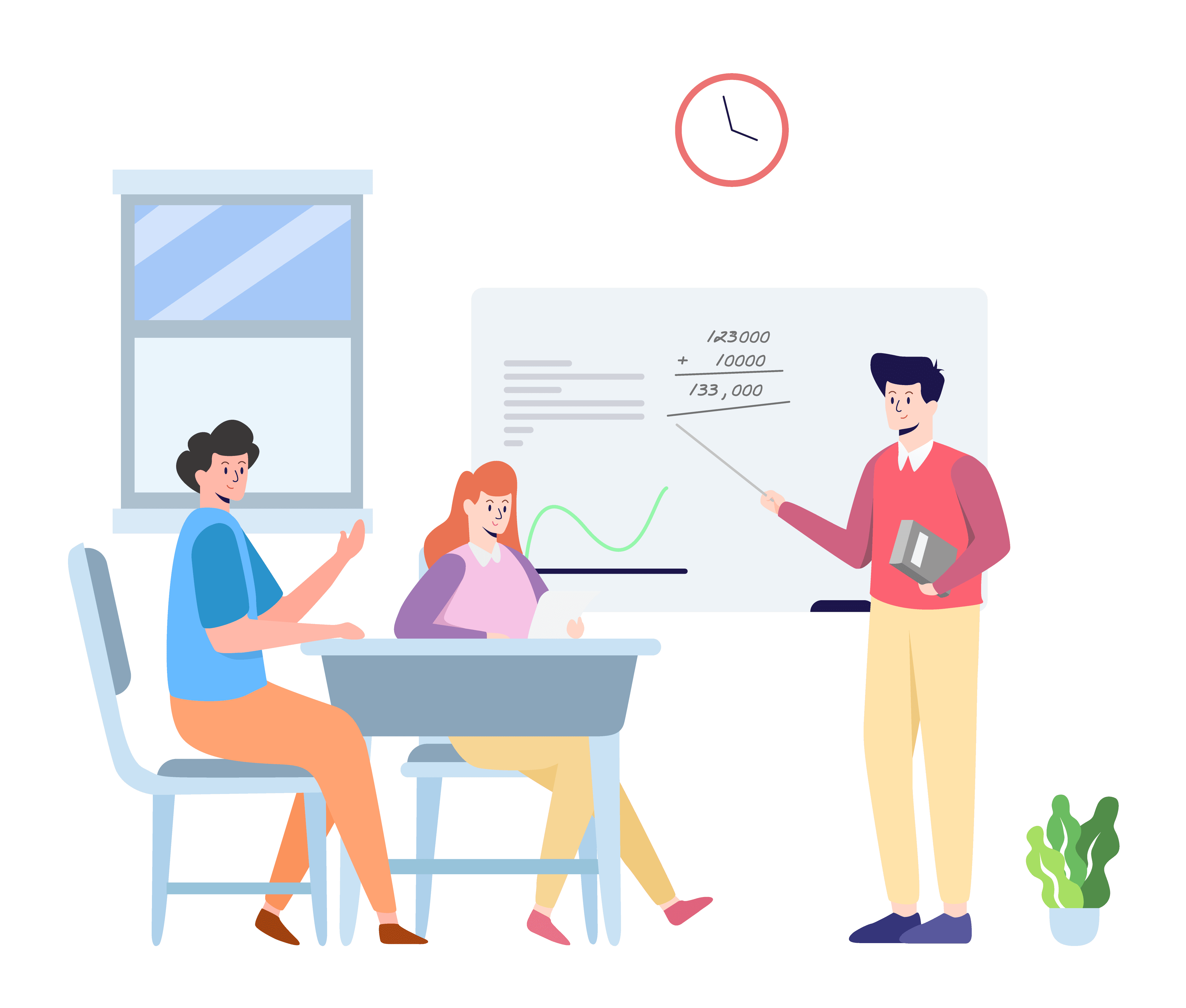 Discussion openers for various topics around browsers and tracking protections
The future of tracking protections
The shift to server-side tracking
The deprecation of third-party cookies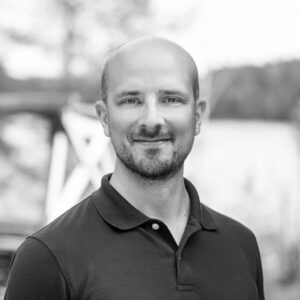 Hi, I'm Simo Ahava, your instructor
I'm a developer working specifically with digital analytics and web browsers. Since Intelligent Tracking Prevention was released in 2017, I've been following the surge of tracking protections very closely, as they have had a direct impact on the quality of data I use on a daily basis.
I curate the www.cookiestatus.com resource, which has been instrumental in the development of this course, too.
This course is a passion project for me. I believe the topic is something that everybody working with the web should have at least a passing understanding of.
This is where the magic happens.
With course access, you will also receive an invitation to the Simmer Community, where you can ask questions and interact with fellow students. 
The community has already proven to be an extremely useful source of information, and many of the discussions in the community are extended into new content in the course itself.
As with course access, you will have lifetime access to the Simmer Community.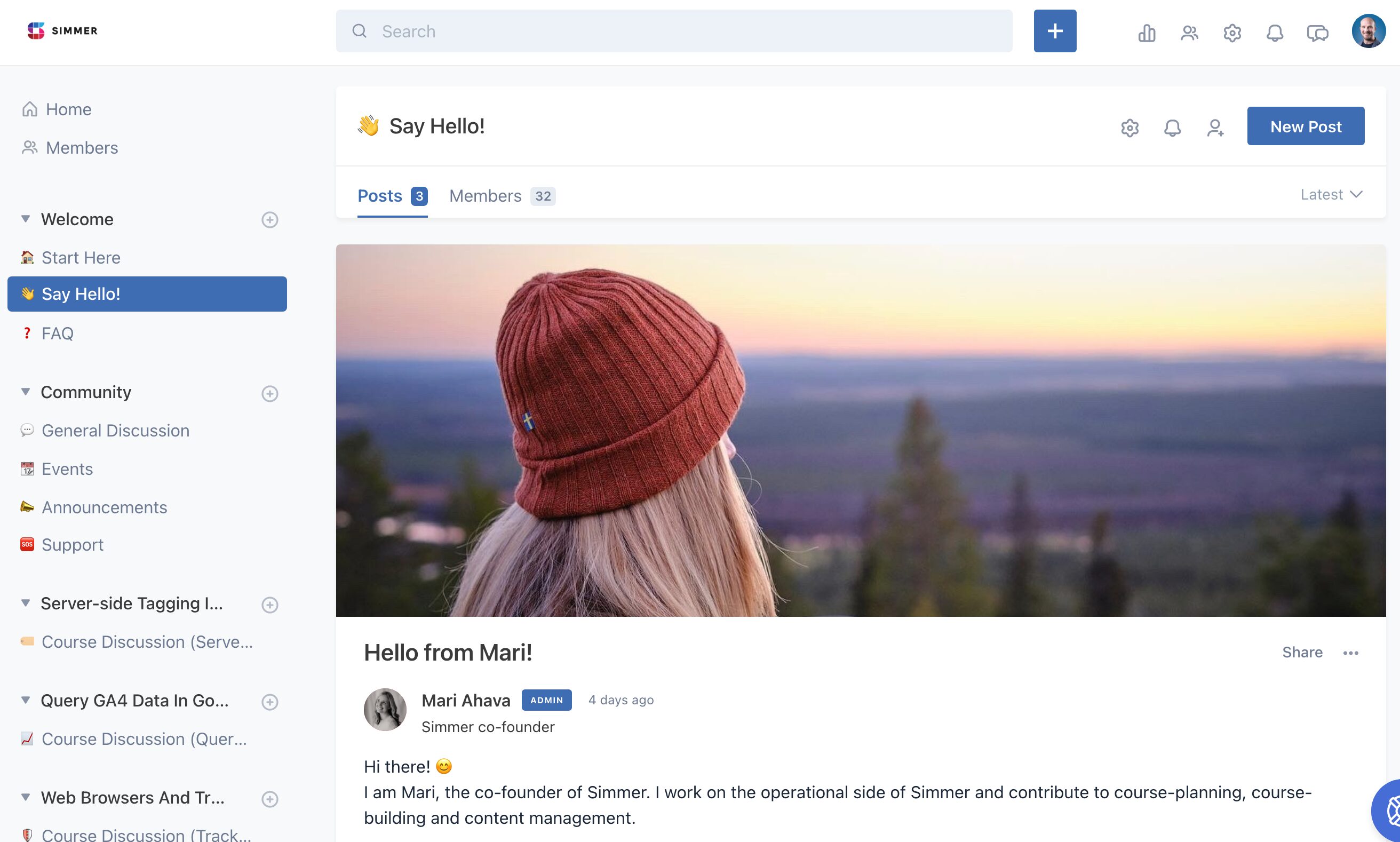 Frequently Asked Questions
1. How long does it take to complete the course?
If you watch the videos at normal speed and read everything there is to read, you will get through all the content in roughly 10 hours. 
2. What will I get upon enrollment?
Once you enroll, you will get your Simmer login credentials that will let you access the course content. Shortly after, you'll receive an email with your onboarding package.
You'll also receive an invite to the Simmer Community and lifetime access to everything listed above.
3. What does "lifetime access" mean?
Just that. Unless you specifically ask us to, we will not remove your access to the course content or to the Simmer Community.
You will also stay on the course email list, which we will never, ever use for marketing purposes. It is solely for distributing useful information about the course.
4. How much do I need to know about web browsers before enrolling?
Nothing, really. The course is designed to walk you through all the tracking protection mechanisms with a show-and-tell approach.
If you have the chance to install all the browsers this course covers, that's good. You'll be able to reproduce the examples by yourself.
6. What if I'm not satisfied with the course?
We offer a full refund, no questions asked, if you request it within 30 days of your purchase and if you've got 100% completion of the course content. We really want you to give it your best shot – we are absolutely positive that you will find the course useful and the learning curve manageable.