Take the next step in technical marketing with Server-side Tagging
Server-side Tagging In Google Tag Manager
70+ videos, lifetime access…
Are you ready to take control of your data pipeline?
Server-side Tagging In Google Tag Manager is a comprehensive crash course on how to setup, manage, develop, and embrace the power of server-side tagging and of moving data collection to run through your first-party server environment. The course will teach you everything you need to know about this tagging paradigm.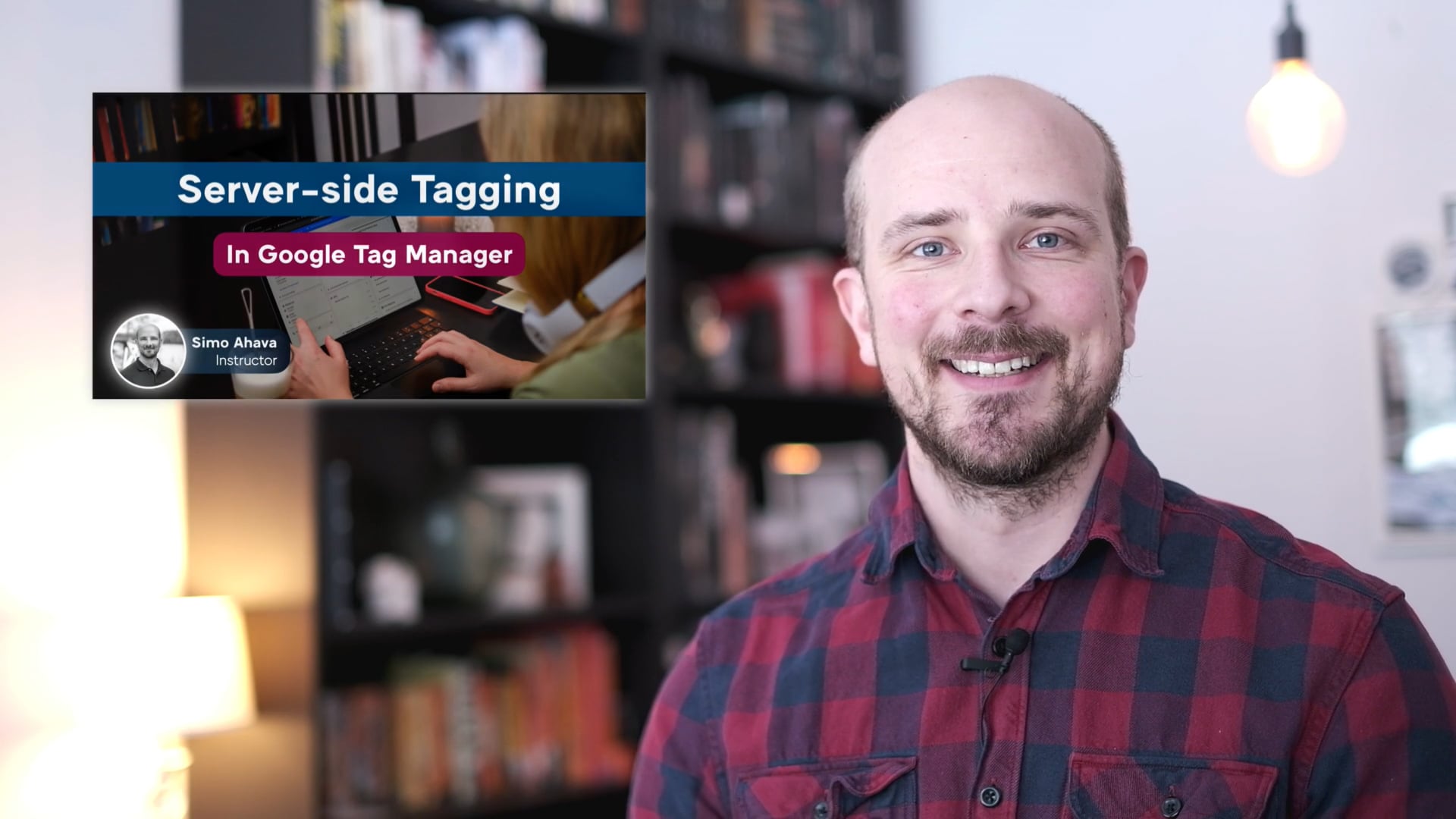 What students are saying...
This course has been one of the best courses I have completed lately. Content organization, the length of lessons and videos, the suggested pace, and the level of difficulty have all been designed to help anyone get up to speed, regardless of their background or how technical they are.
All Courses Bundle
Buy all four Simmer courses together to save 449€!
Web Browsers And Tracking Protections Bundle
Welcome to Server-side Tagging In Google Tag Manager! This course will teach you everything you need to know about setting up the tagging environment, migrating your client-side tags to run through the server, customizing the environment to better suit your needs, optimizing the Google Cloud Platform resources, and more…
With (welcome) advances in privacy legislation and with browser tracking protections, it has become more and more important to take control of the data flows moving between users and third-party vendors that want this user data.
By loading vendors scripts directly in the browser or the app, these scripts have free rein to collect data without practically any restrictions. These scripts often inflict severe performance penalties on the browsing experience as well.
Server-side tagging introduces a new intermediary between the user and the vendor. By deploying a Server container in Google Tag Manager, the site owner can move the cumbersome and privacy-invasive tracking and data collection logic to run through their server first, where they can do things like data validation, consent management, resource caching, and complete source anonymization to ensure the end user's privacy.
In this course, we will walk through all the steps required to set up your own tagging environment. While you can do the course lessons with a zero-cost setup, once you move to a production environment, there will be some costs involved with running the virtual machines that handle your tagging environment (this is covered in the course).
-> If you are a marketing professional who wants to take your knowledge of Google Tag Manager and expand it to cover opportunities in the Cloud, this course is for you.
-> If you are in IT or web development and you've been concerned with the proliferation of client-side tags, and you want to take steps to improve governance, this course is for you.
-> If you are a manager who understands how important it is to establish ownership over data collection and processing processes within and organization, this course is for you.
-> If you are a data privacy or security professional who wants to deploy and utilize tools and methods for protecting the user's right to control their data, this course is for you.
-> If you are a Google Tag Manager user who wants to know more about the Cloud and the possibilities of server-side technologies, this course is for you.
We expect our students to have a baseline knowledge of Google Tag Manager, but you do not need any experience of working with Cloud services. The course is designed to walk you through all the steps required to confidently work with server-side tagging in a professional context.
Task-based, bite-sized, self-paced video lessons
The course comprises 70+ videos, grouped into lessons. Each lesson is designed to explore some fundamental aspect of server-side tagging.
The videos are mainly voice-over screen recordings, with enhancements to make it easier to follow along. The course is self-paced, and you can take it at your own leisure.
The videos are accompanied with an interactive English transcript as well as subtitles to help you follow along.

The individual topics always contain text content to help flesh out the concepts.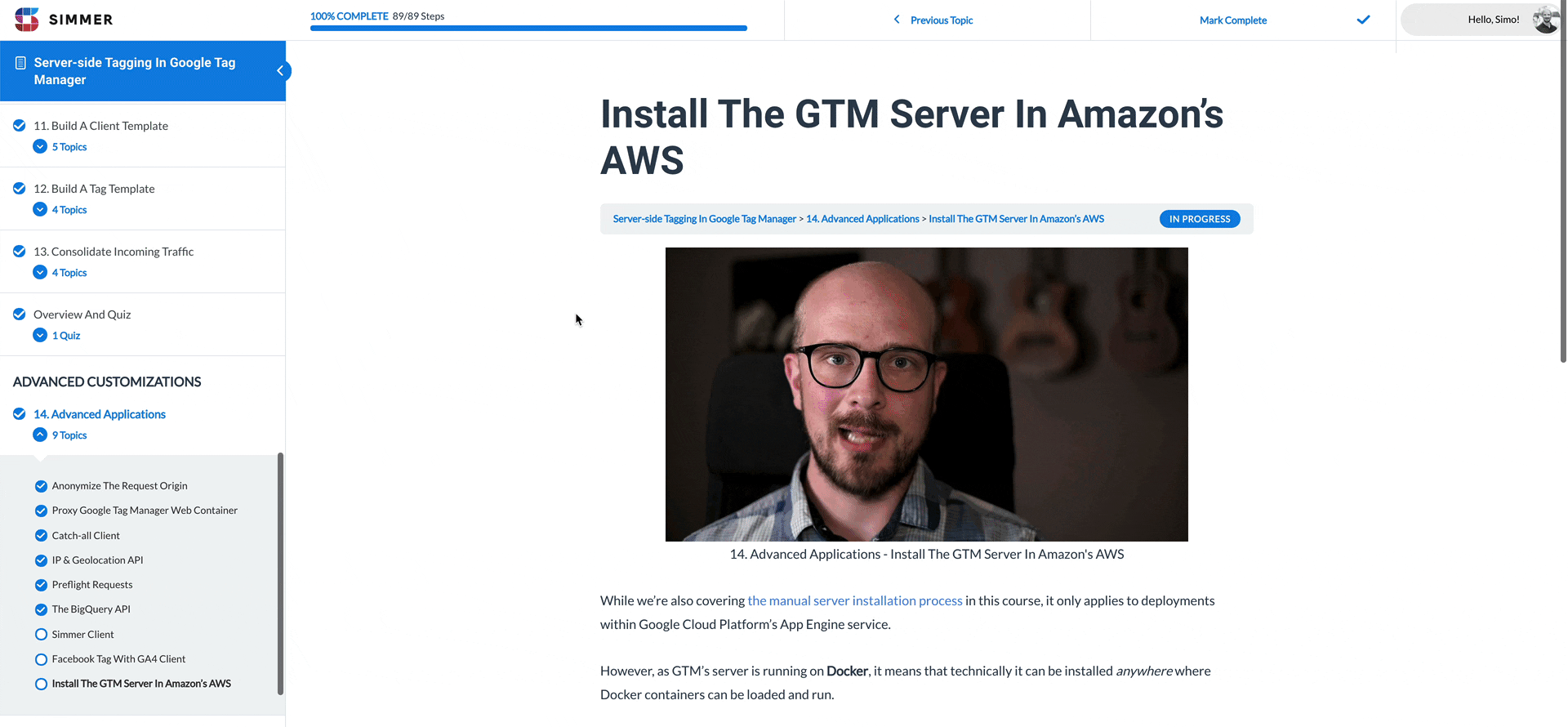 Quizzes, certificate, and lifetime access
After each section there will be a quiz to test your progress. After the last section, the quiz is the final quiz, which tests you on everything learned during the course.
Once you complete all course content, you will receive a certificate, which you can proudly share on social media and in your professional profiles.
As with all Simmer courses, upon enrollment you'll receive lifetime access to the content and the Simmer Community. We update our courses periodically with new and updated content, and you will, of course, have access to all these updates, too.
There are also periodic office hours webinars which you are more than welcome to attend. If you can't join live, a recording and a webinar log will be provided a few days after the webinar is over.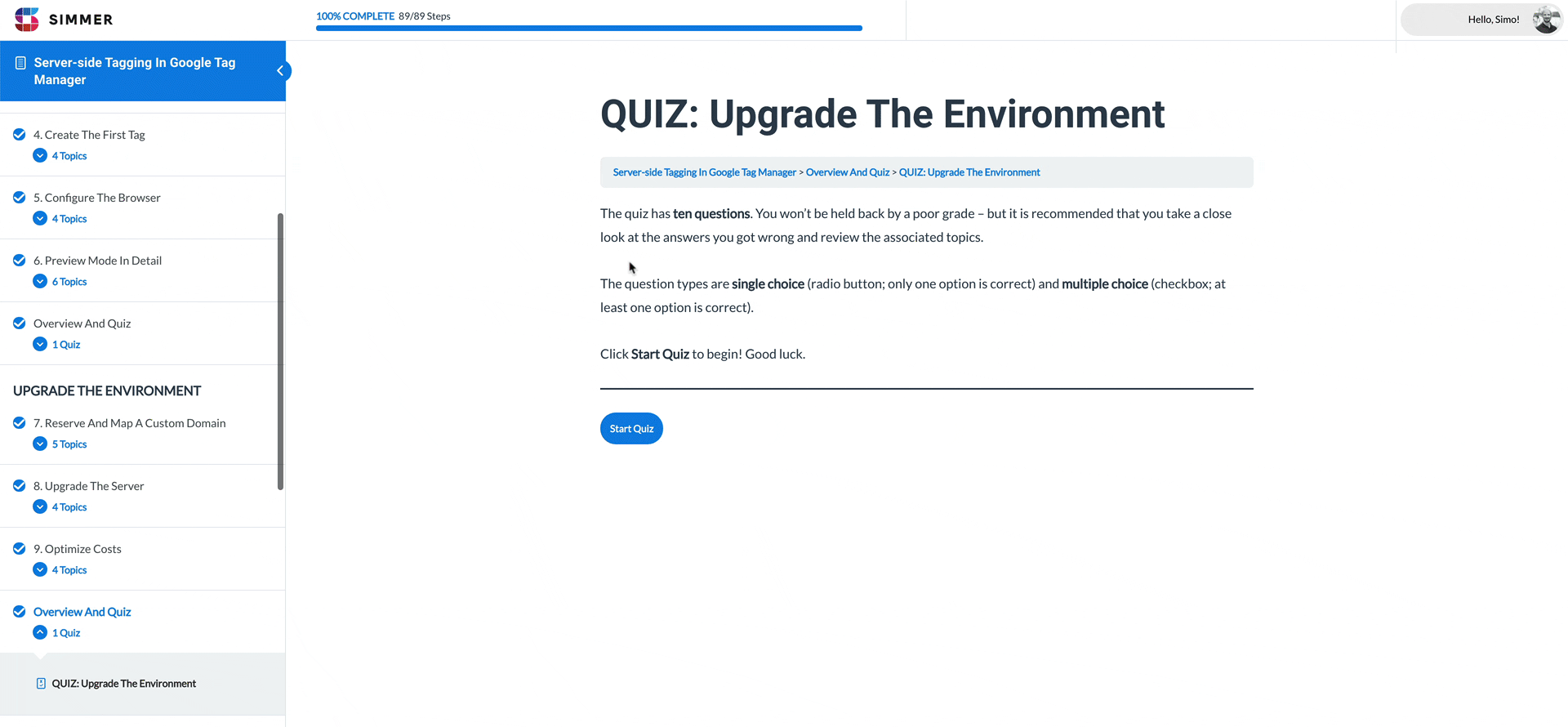 The course curriculum includes...
The course comprises four sections, with 70+ videos, and a total running time of 7+ hours.
Setup the server-side tagging environment
Create your first Client
Create your first Tag
Explore Preview mode in detail
Configure the browser to send the hits to the server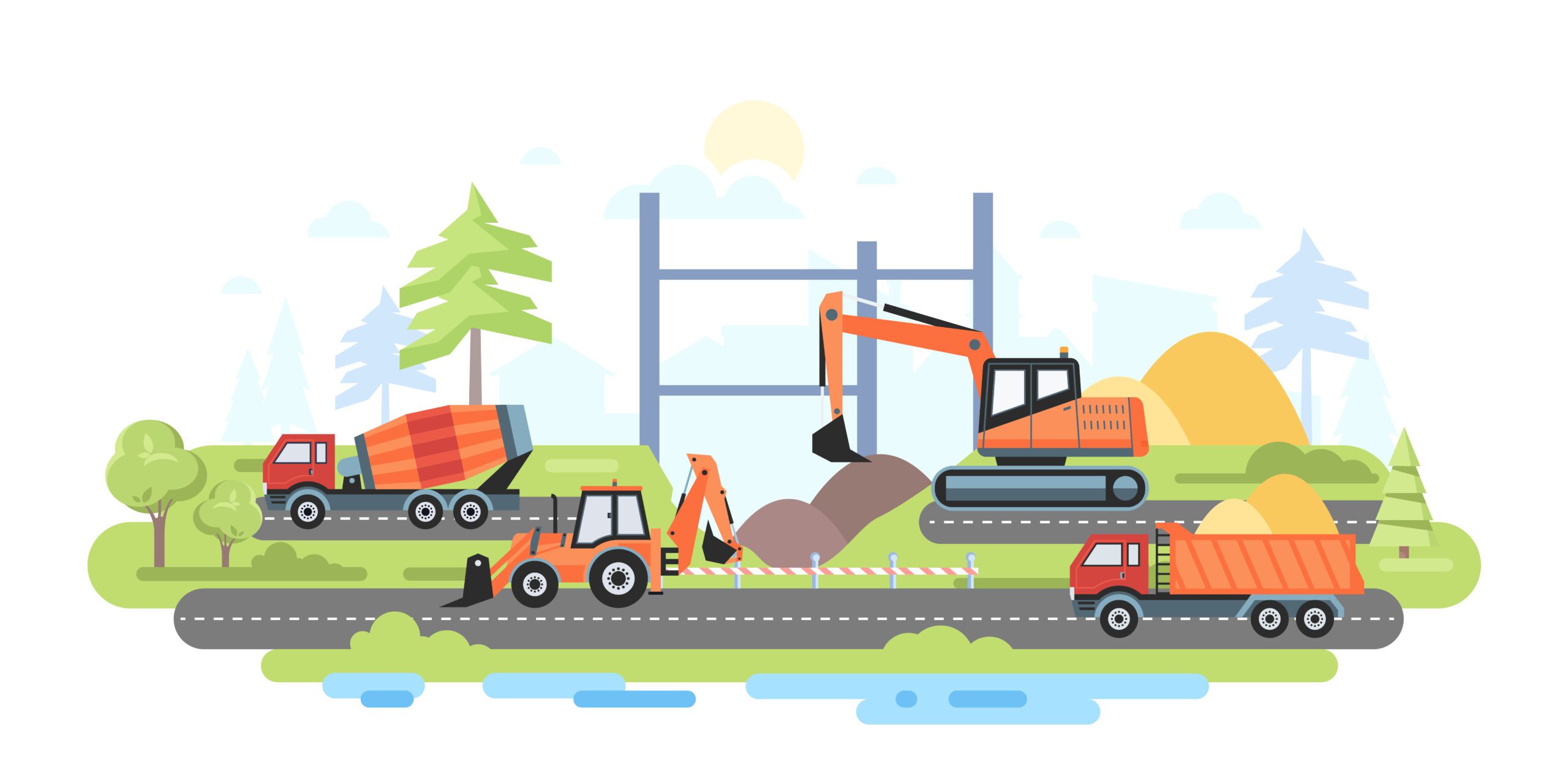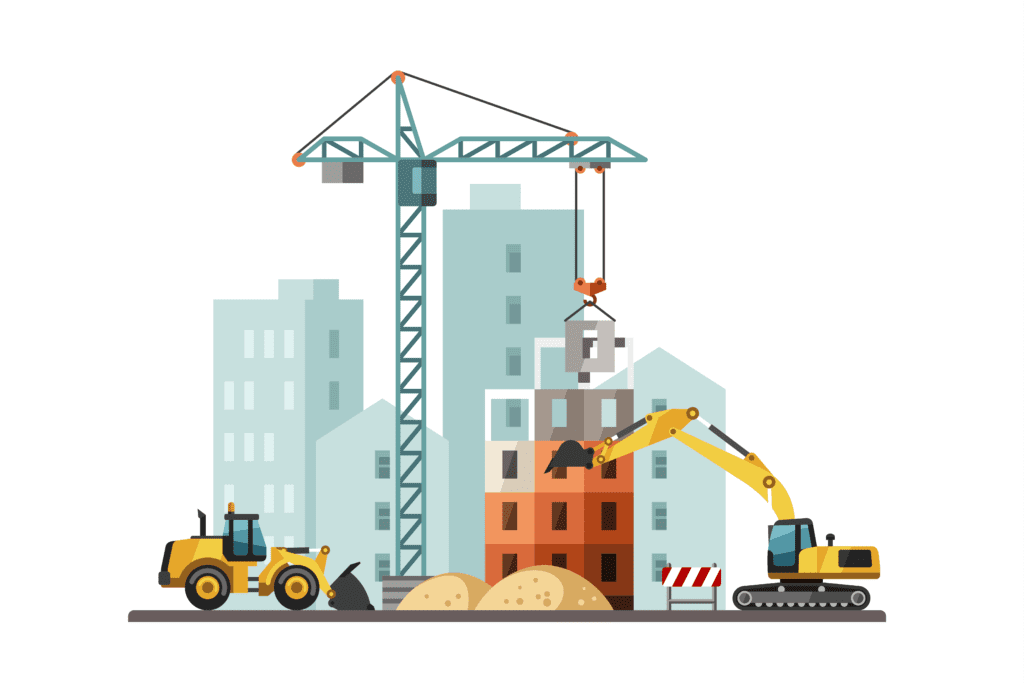 2. Upgrade The Environment
Reserve and map a custom domain to your server

Learn about DNS and how to setup the records properly

Learn about Cloud resources
Upgrade your environment to handle production data
Learn to optimize costs and to monitor your Cloud resources
3. Customize Your Endpoint
Import community templates into your Server container
Learn about custom templates and how they can be built from scratch or customized to your liking
Build your own Client template
Build your own Tag template
Learn how to consolidate data streams to preserve client-side resources and performance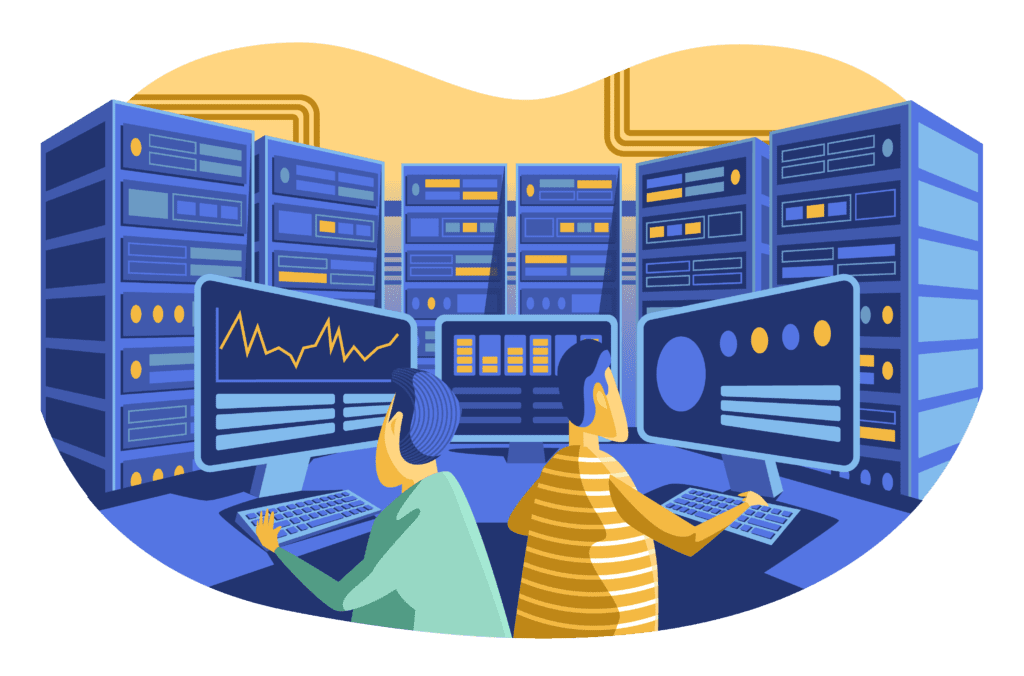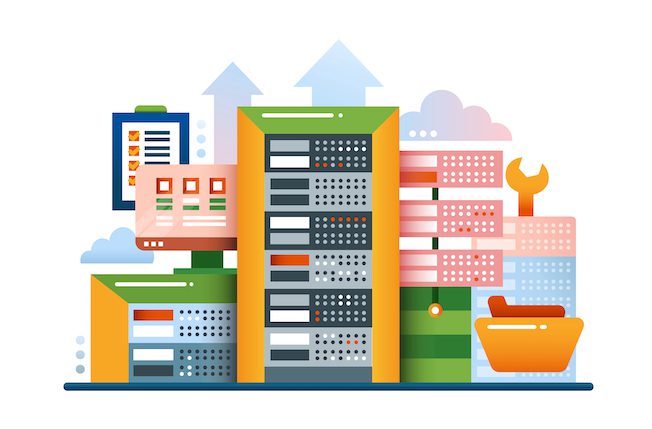 4. Advanced Customizations
An ever-expanding inventory of advanced tips & tricks as well as advanced applications
This section will be constantly updated with new content
You'll learn to do build your own APIs, work with other Cloud services, integrate with other tools, etc.
New content will always be announced on the course email list, and suggestions / requests for content will be received with gratitude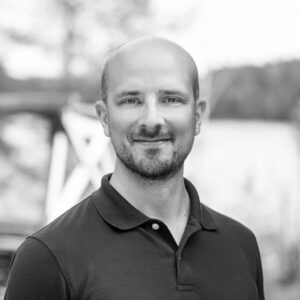 Hi, I'm Simo, your instructor
My name is Simo Ahava. I live in Finland together with my wonderful wife (and business partner), and our two beautiful children.
I've been working with Google Tag Manager since its beta launch in 2012. 
Over the years I've authored hundreds of articles, taught thousands of students, spoken at countless conferences, and worked with customers from all corners of the world and all market segments. About what? Well, mostly tag management and how to build data-responsible organizations.
In this course, I've shared everything I know about server-side tagging. I have no reason to hold back – I want you to know everything I know, and more!
This is where the magic happens.
With course access, you will also receive an invitation to the Simmer Community, where you can ask questions and interact with fellow students. 
The community has already proven to be an extremely useful source of information, and many of the discussions in the community are extended into new content in the course itself.
As with course access, you will have lifetime access to the Simmer Community.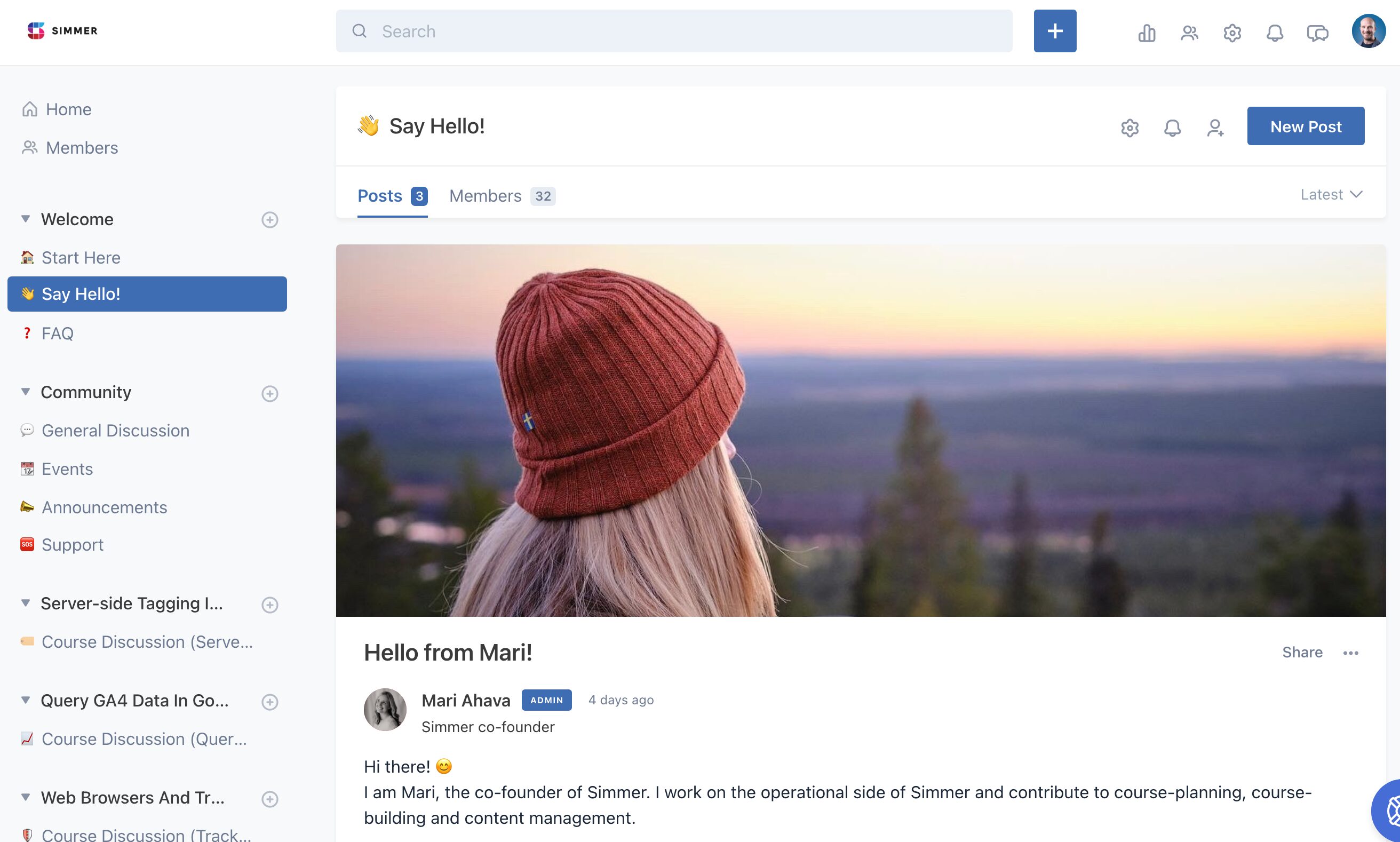 What students are saying...
Simo Ahava knows how to explain all the technical details in a way that nobody else can.
If you are working with Google Analytics and / or Google Tag Manager, even if you are not so technical, this course will definitely open your eyes.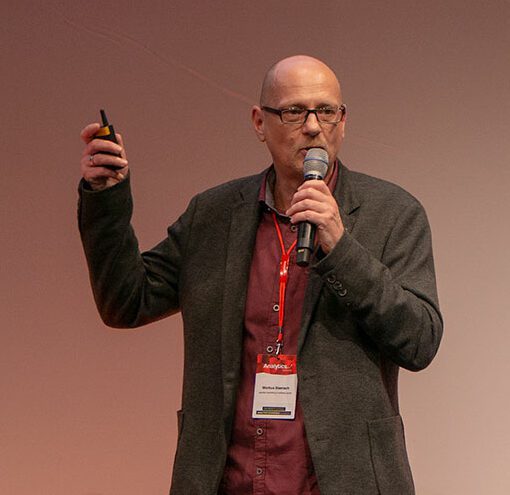 Working with server-side GTM raises a lot of questions. This combination of coursework, Office Hours and Community answers all of them and provides great learning content for beginners, advanced users and experts alike. I started working with Server-side Tagging more than six month ahead of taking the course and still learned – and continue to learn thanks to updated content – important bits that make my job easier.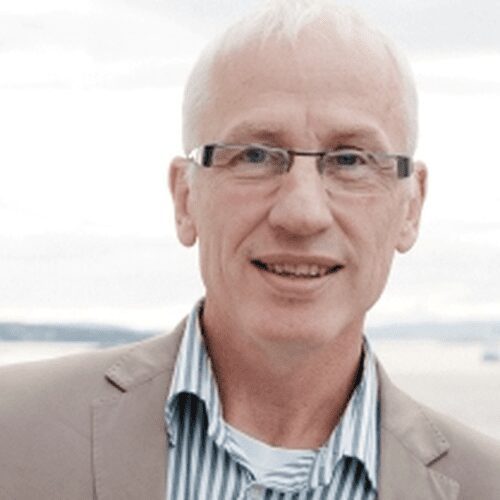 I just finished Simmer's Server-side Tagging In Google Tag Manager. It has been a very interesting journey, and I really think the team has done a great pedagogic job. I am not a developer, so the relative absence of complicated tech lingo has been welcome. Simo's quick, practical and insightful comments to posts are very valuable.
Frequently Asked Questions
1. How long does it take to complete the course?
If you watch the videos at normal speed, you will get through all the content in roughly 10 hours. 
2. What will I get upon enrollment?
Once you enroll, you will get your Simmer login credentials that will let you access the course content. Shortly after, you'll receive an email with your onboarding package.
You'll also receive an invite to the Simmer Community and lifetime access to everything listed above.
3. What does "lifetime access" mean?
Just that. Unless you specifically ask us to, we will not remove your access to the course content or to the Simmer Community.
You will also stay on the course email list, which we will never, ever use for marketing purposes. It is solely for distributing useful information about the course.
4. How much do I need to know about Google Tag Manager before enrolling?
The more you know, the faster you'll get the hang of things. However, you do not need to be an expert in GTM by a long shot.
A great way to get started with Google Tag Manager is to take this online course offered by CXL.
5. How much do I need to know about the Google Cloud Platform?
Not at all! You'll learn how to navigate in GCP as you walk through the videos of this course. Even though this definitely not a deep-dive into GCP, you'll become familiar with the tools and resources relevant to managing your server-side tagging environment.
6. What if I'm not satisfied with the course?
We offer a full refund, no questions asked, if you request it within 30 days of your purchase and if you've got 100% completion of the course content. We really want you to give it your best shot – we are absolutely positive that you will find the course useful and the learning curve manageable.