Simmer Blog
Tips, guides, and walkthroughs for digital marketers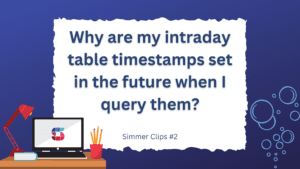 BigQuery

The event_timestamp field in the Google Analytics 4 export to Google BigQuery is in UTC time by default. Since intraday tables are updated near realtime, it might sometimes look odd that some of your events are in the future (or too far in the past).
Read More »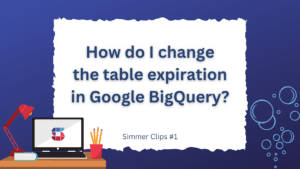 BigQuery

In this blog post, we'll take a look at how you can change the default table expiration and the table-specific expiration in Google BigQuery.
Read More »

Simmer Clips is a series of videos and blog posts with content sourced from popular questions in the Simmer Community.
This content is authored by Simo Ahava unless stated otherwise.
Be sure to subscribe to the Simmer YouTube channel, so that you'll be updated whenever new content is released.